Kailua Beach 2017: The day started with a special race for young paddlers with open steersmen with no lanes – just a quarter mile race for new paddlers for the fun of it! There will be several more during the season depending on conditions.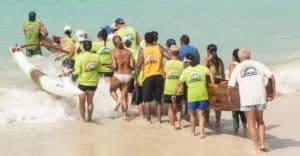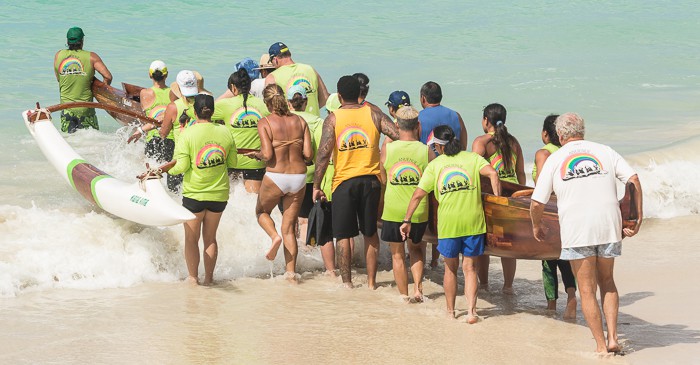 Kaʻala heads for the water.
The surprising mixed Novice B  crew came very close to a gold medal just getting edged out at the line. Picking up points along the way, Ānuenue was third in the division. The 70+ women were the only other medalists finishing third again.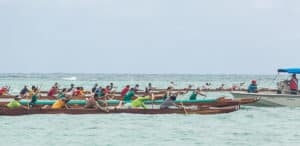 Mixed Novice B in action and later receiving a welcome on the beach.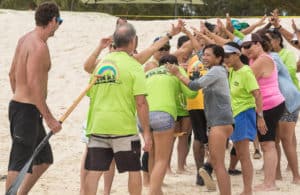 60+ women looking good.