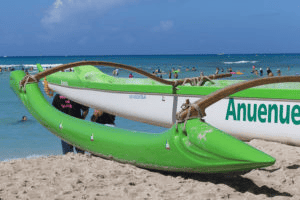 Dues:

The Anuenue membership costs $175 per year with discounts available for juniors and families.

Location:  

Small beach with our practice canoes next to the Hilton Hawaiian Village lagoon.

Forms:

You will need to fill in and sign a hardcopy of the HCRA insurance waiver. You will also get to pose for a great photo for your OHCRA race participation card!
For additional questions, just fire away!