Distance Season 2013:
As always, distance season brings a shift in gears in training and anticipation of the challenges and events coming up.
The annual Kona races are always a highlight experience. Ānuenue green was there in 2013 with entries in both the iron races at the double hull event. The best finish was a second in the OC6 menʻs iron event in the 65+ division by Nappy and company.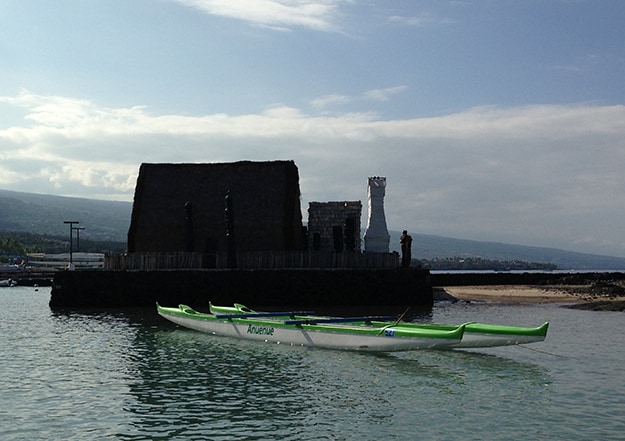 Ānuenue canoes looking for some mana.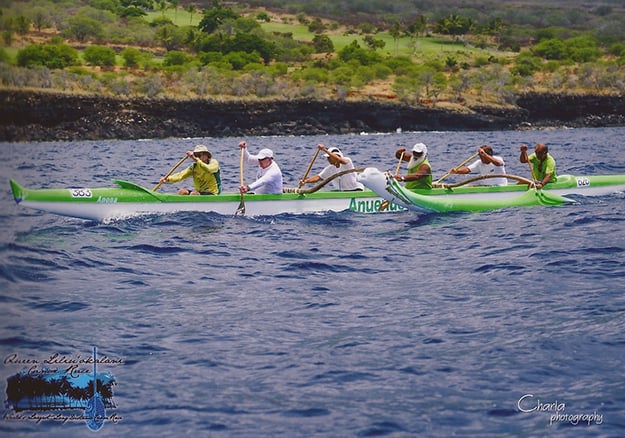 Ānuenue 1 in the iron race.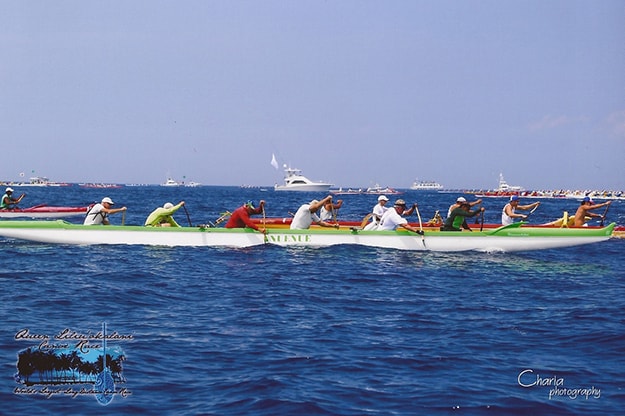 Ānuenue 2 off the line at Hōnaunau.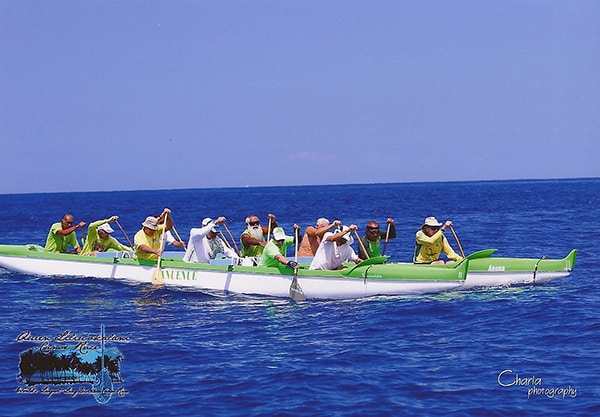 Ānuenue OC12 in action.
9/20/2013 update:
It's almost Molokaʻi time with the wahinesʻ race just around the corner! Looking back at the distance events to date, besides Kona, Ānuenue results were as follows:
8/18: Duke race: A DQ erased an official finish which would have been middle of the pack in 19th place.
8/24: Kailua Challenge: 65+ women first in the division and 22/29 in the short course.
8/25: Dad Center: two entries finishing 39/45 and 42/45.
9/08: E Lau Hoe: one crew 31/36.
9/14: Ayau race: Two open crews: 22/47 and 34/47.
9/22: Na Wahine O ke Kai 2013: It was a long day on the water for two Ānuenue crews with both crossing the finish line in a little over eight hours: Ānuenue open: 8:00:22 (59/66) and Ānuenue 50: 8:06:40 (61/66). Good job, ladies!
10/13/2013: Moloka'i Hoe 2013: Congrats to our two open crews! Ānuenue 1: 51/99: 6:10:18 and Ānuenue 2:69/99: 6:31:02.