Preseason Races and OC1: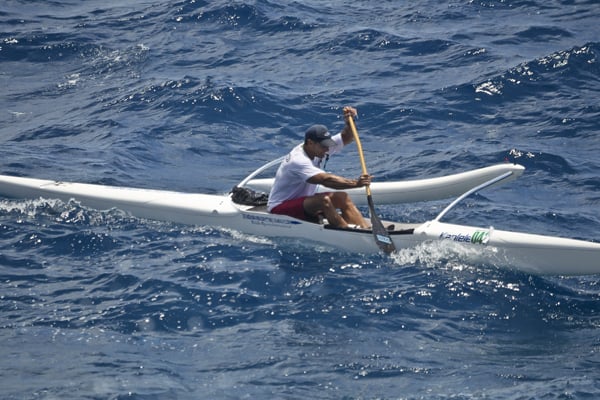 Anuenue paddlers competed in a variety of races ranging from the Takapuna Cup down under to OC-1 Kanaka Ikaika events and relays:
Results:
Takapuna: Competing in several events as follows: 7K: 3rd in Senior Masters Men 50+, 24K OC-1 relay: Nappy and Gaylord 3rd, and in the feature 42K event: 1st Golden Masters Men Division
Koa Nui Maui Jim events (3 stages over 2 days): Aaron Napoleon 1st 40-49, Riggs 5th in Junior
Kanaka Ikaika Season: Aaron took two firsts in Long Course 40-49+ division, Dr. Pete 3 firsts and a second in short course Superkupuna.
Oahu Coastal Relay: Aaron and partner Matt Dubrule 4th overall and 1st in 40-49+.
Kauai Challenge: Aaron and Matt 1st in the Kane 61-80 division, Gaylord and partner Tom Thompson, 2nd in Kane 121-140.
In the annual Molokaʻi-Oahu relay event, Gaylord and partner Doc Davis were third in the 60 + division.
Gaylord also took a trip to Samoa to join a crew competing in their first outrigger distance event.