Shortly after States, a number of Ānuenue paddlers headed for Canada to participate in the 2012 World Sprints August 11-15 and also the following weekend at the Gibsons race on Howe Sound near Vancouver, BC. New for the Sprints competition was a 70+ division with races in V1, V6 and V12 events. Paddling as Ānuenue and representing Hawaii, our crews, supplemented by some friends from the other islands, dominated the events and came home with all the golds. Over 320 paddlers from Hawaii participated in the Sprints, and Hawaii and New Zealand tied for top honors on the overall medal leaderboard. Perennial powerhouse Tahiti did not compete as a fuel strike in Papeete grounded their crews. At Gibsons, Team Primo won the long distance 16-mile event with two Ānuenue crews finishing 1st and third in the Senior Master category.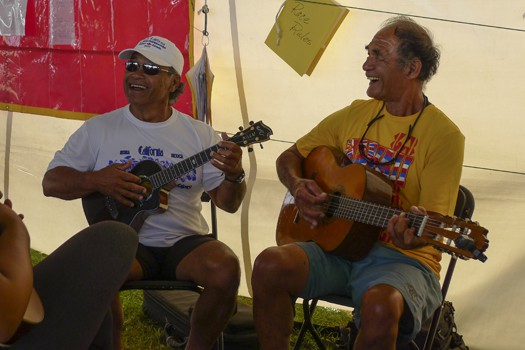 Jammin in the Hawaii tent with Nappy and Shaka!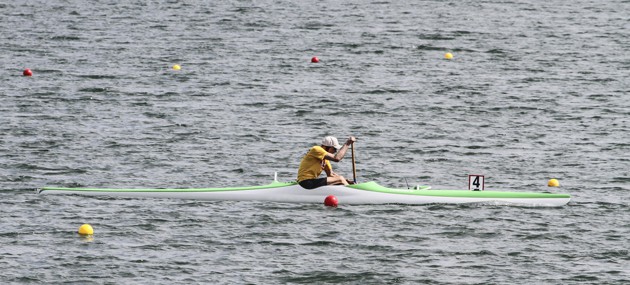 Gaylord on the way to a gold in the V1 70 500m event.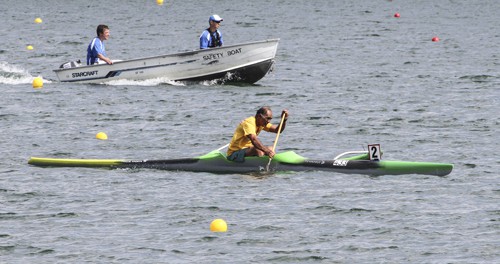 Nappy (third) heads for the finish in the V1 70s Final.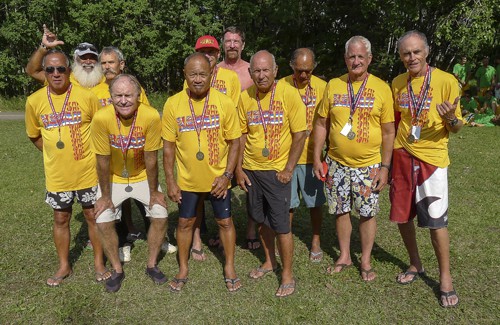 Golden V12 70s.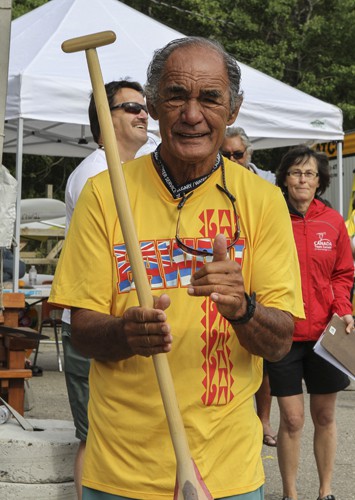 Time for another race (Besides 70s, our paddlers raced in the 50s and 60s events)!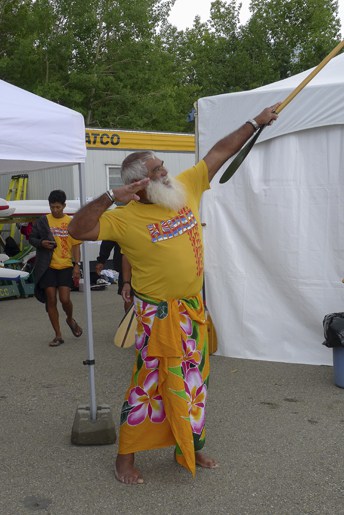 Usain Sam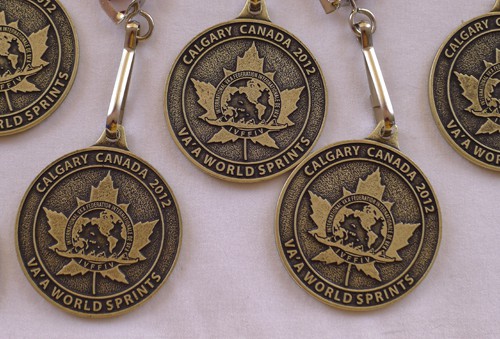 Look for the story on the Sprints coming soon in the next edition of Pacific Paddler. A big gallery of photos can be viewed in the Calgary World Sprints gallery at: http://pekelo.smugmug.com/Sports2012-1/Paddling
Duke Race:
Two open crews raced in the annual Duke event finishing 16th (3:24.02) and 30th (3:35.21). Lanikai was first overall in 3:01.49. Good job boys!!
Ānuenue 1 cruising off Makapuʻu.
Kailua Bay Iron Challenge:
Nappyʻs crew once again was first in the 65+ division.
Henry Ayau Race 9/16/2012:
Three Ānuenue crews: Open Division: 21st and 24th. 55+: 2nd
Molokaʻi Hoe 2012:
A long day in a relatively flat channel with haze and unfavorable winds; Winner Shell Vaʻa edged out EDT by one minute with a time of 5:15:49.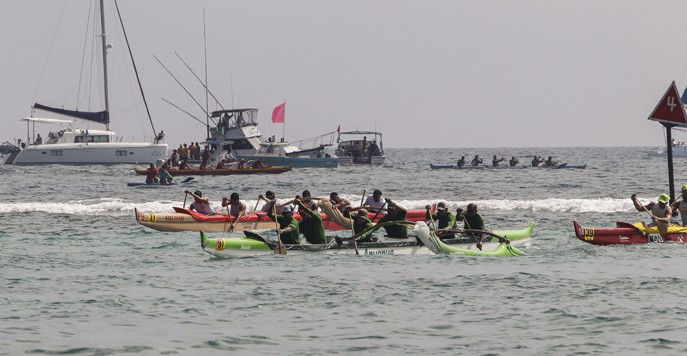 Nappy and the Canadanuenue +1 KAA (Kick Ass Aussie) crew: 43rd overall and second in the 60+ division in 6:37:05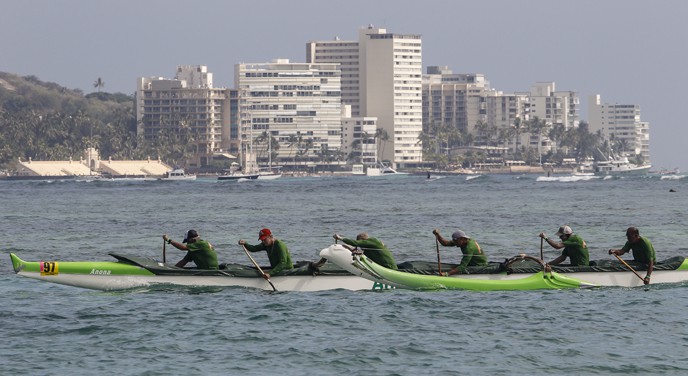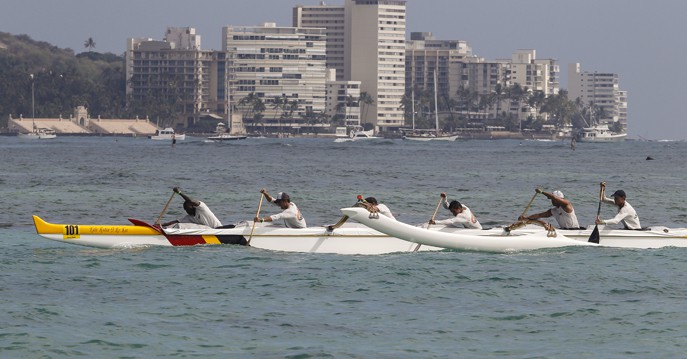 Ānuenue #2: 63rd overall in 6:47:09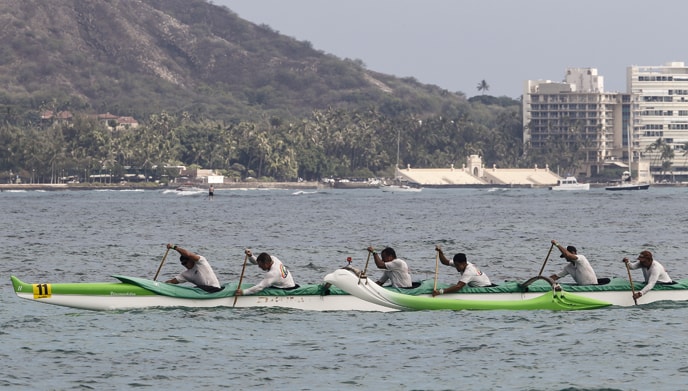 Ānuenue #1: 69th in 6:51:56.
Blue Makua 10/13/2012:
Nappy and company first in the 65+ division.